EasyGlide Ovals
Apply lifting slings in less than 20 seconds!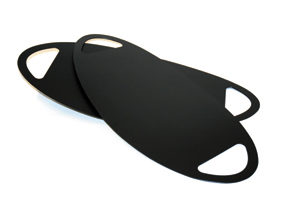 VanGlide is a sliding board which is primarily used for supine transfers from one bed to another but also for positioning in bed.
Application of lifting slings in only a few seconds
VanGlide can also be used to facilitate application of a lifting sling or a positioning sheet both in the recumbent and in seated positions. Getting the lifting sling or positioning sheet in place only takes a few seconds, even with very large or heavy patients.
VanGlide is smooth, thin and pliable; features which provide for easy and convenient placing, both for the patient and for the caregiver.
VanGlide is made of strong polyethylene and is very easy to clean with water and disinfectant.